I've had Pancho Villa since I was like 6 years old? I used to live just a block away on 16th and Valencia in San Francisco, a very popular area that is always changing nowadays. I've been to so many taquerias in my life but Pancho Villa is pretty much my favorite since I grew up with it I guess.
I love being able to order my food in español and point to the yummy food. Unlike an unfortunate event at Lucinda's in Mill Valley. I am sorry but I felt wrong ordering mexican food from a white lady. No offense but it felt unnatural and it had never happened before. Gosh how can I say this without offending? It just felt weird that the like only 'authentic mexican' in Mill Valley was full of white people.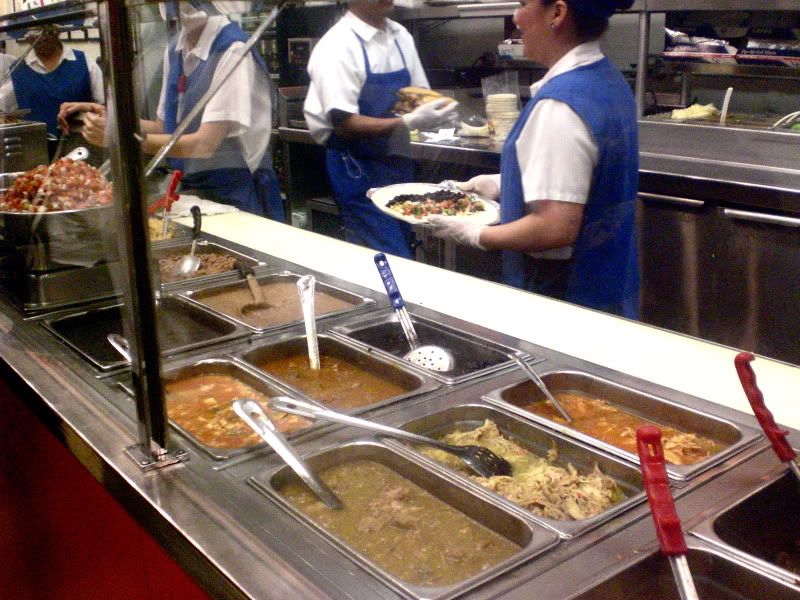 Anyway, It's nice to actually see what's going into your meal. Anyway the food is always fresh because they're so busy all the time so they're constantly replenishing.
I love their frescos, especially the fresco de melon. Cantaloupe juice. Mmm.
For a while it kind of became a habit for my parents and I to eat at Pancho Villa every Wednesday before going to church or even home. It was like a ritual. Every Wednesday. Then if we skipped a week it felt so weird. This place has become the usual spot where we'll always be satisfied.
I am apparently hypnotised by the superliciousness of my fresco de melon. &&& my orange Revlon Siren lipstick that I've come to love.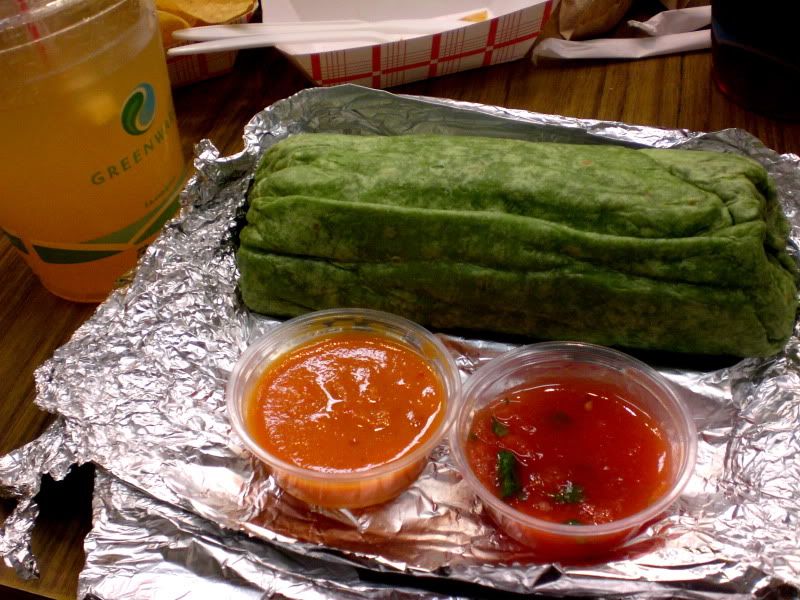 I almost always order a baby burrito, green spinach tortilla, carne asada, mild salsa, whole black beans, cheese and rice. I'm not into guacala-mole. (Guacala = Eww.) & I love the basic red salsa, it has a ruch flavor even though it isn't spicy. Now the orange sauce is relatively newish and pretty spicy. I didn't convert to spicy foods until I met Esperanza haha. Us Salvadorians don't do spicy. Except Mayra who wants tabasco on everything.. oh and myself now.
Well.. can't wait until the next Pancho Villa trip. No other burrito can compare.