My brother loves the
Christmas Magic Snowman
from that commercial for Best Buy. Anyway we had a bit of Christmas Magic. Lets go a little bit back in time..
One more Christmas tree picture which no lie just came down today.
My mother and I next to our Nativity. Oh yeah and we've got another one out on our front lawn.
So after attending the midnight mass at church, we all went to the very quiet Hyatt Regency by the Embarcadero for some magical Christmas decorations. The bro was amused by the light up and moving nutcrackers' height.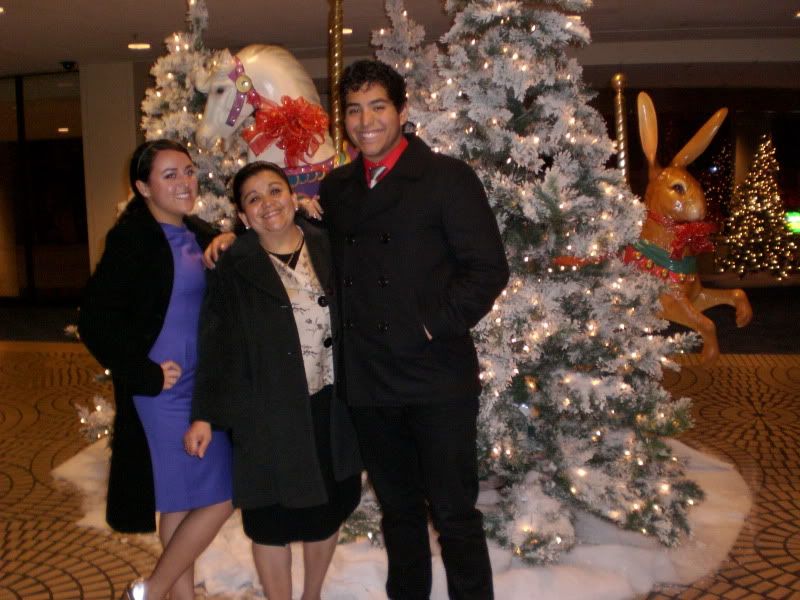 There weren't any people around at 2am of course so we had to alternate photographers, never having a complete family picture.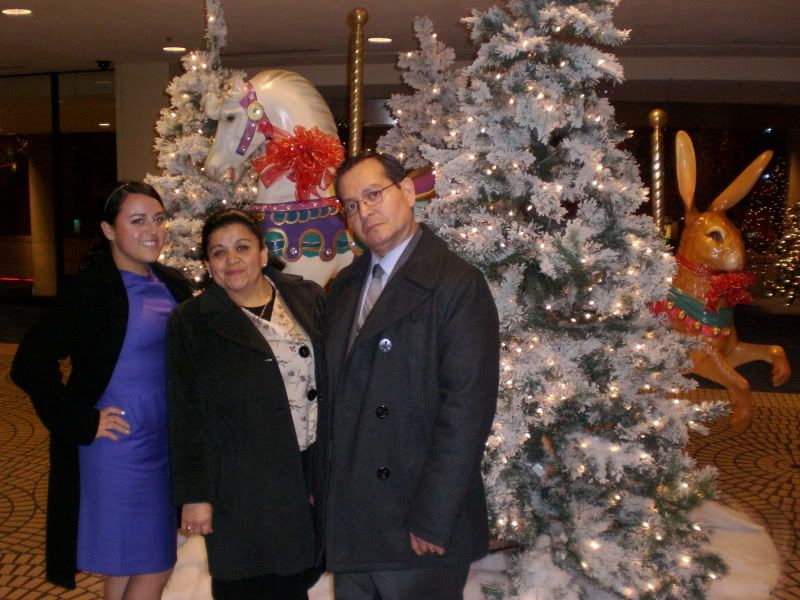 I love my dad's Michael Scott-ish head tilt here! Oh and I wish we had a carousel horse!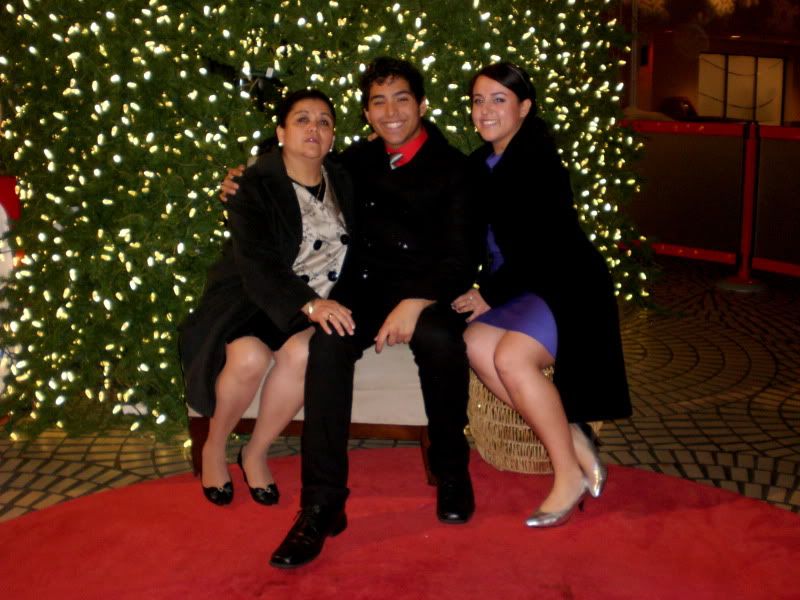 Here we are at the base of the gigantic tree..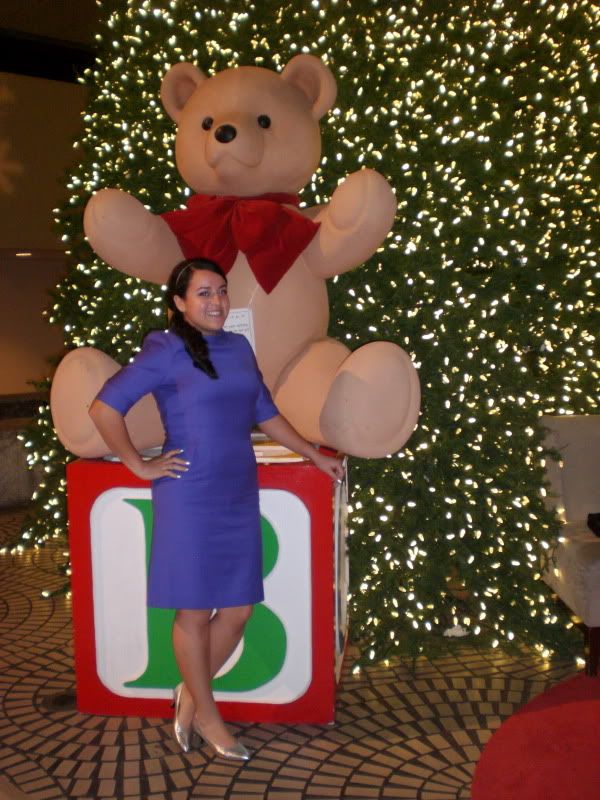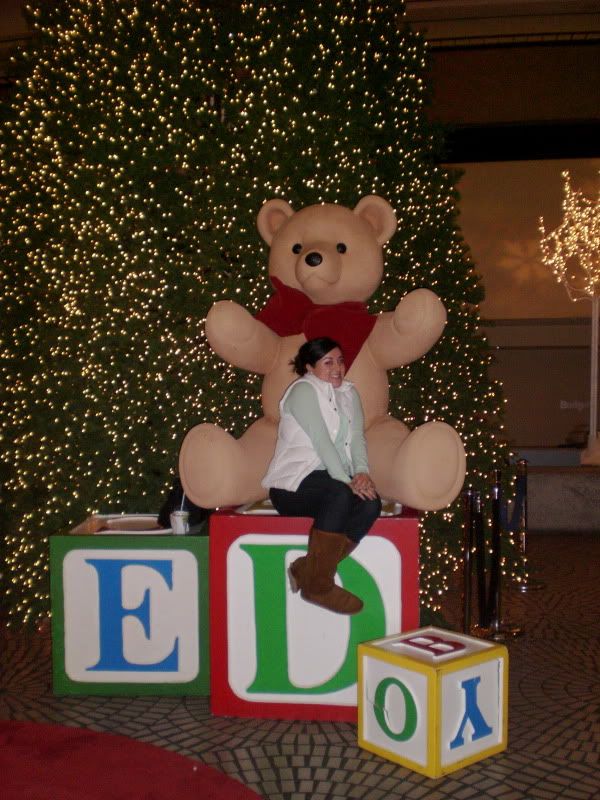 Last year I took a picture with this same bear, block and tree but this year I'm older and uhh yeah just older. Which one is better? I like this year's.
Let's appreciate the smile on my brother's face.. and the Christmas Magic wannabe snowman behind us.
Of course I sang for the lovely guests of the hotel.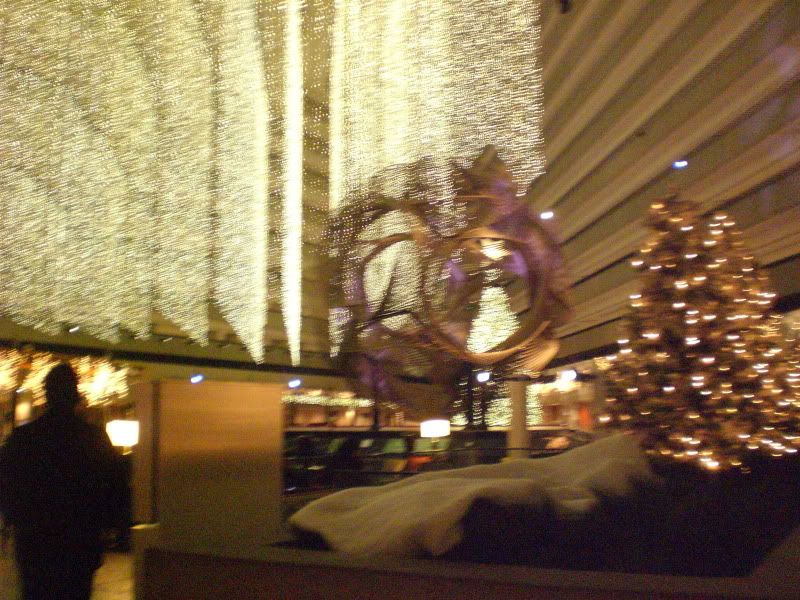 The sight of the thousands of Christmas lights always amazes me.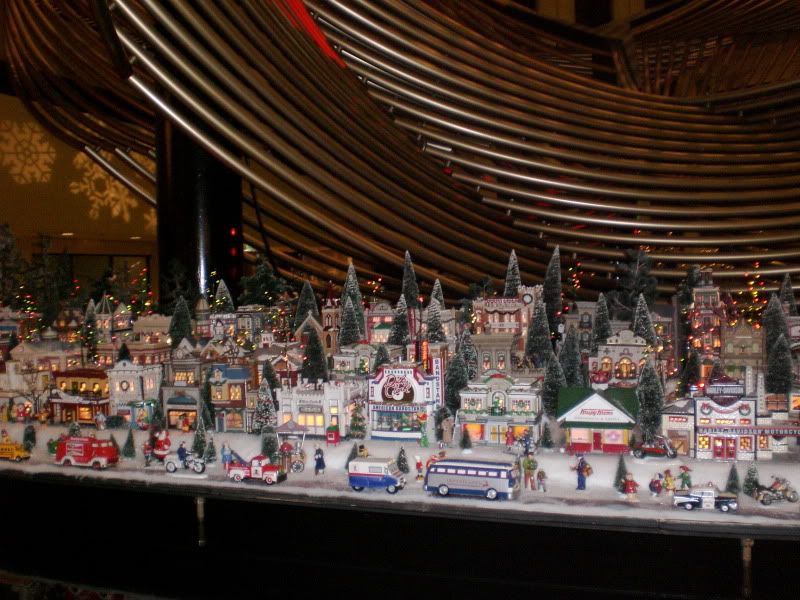 We originally wanted to visit the Hyatt Regency for it's cute and very large Christmas Village as seen in this photo from 2009. What's shown here is only like 20% of the whole thing. Sadly the person who dedicated their spirit and love to the Hyatt by decorating with the village passed away so there was nothing but a memorial plaque this time.
For a few years now we have made it an unnamed tradition to always eat at Denny's on either Christmas or New Year's. We usually go to the one of many by our home and even have the same waiter but this time we had to go for the much more expensive San Fran Denny's.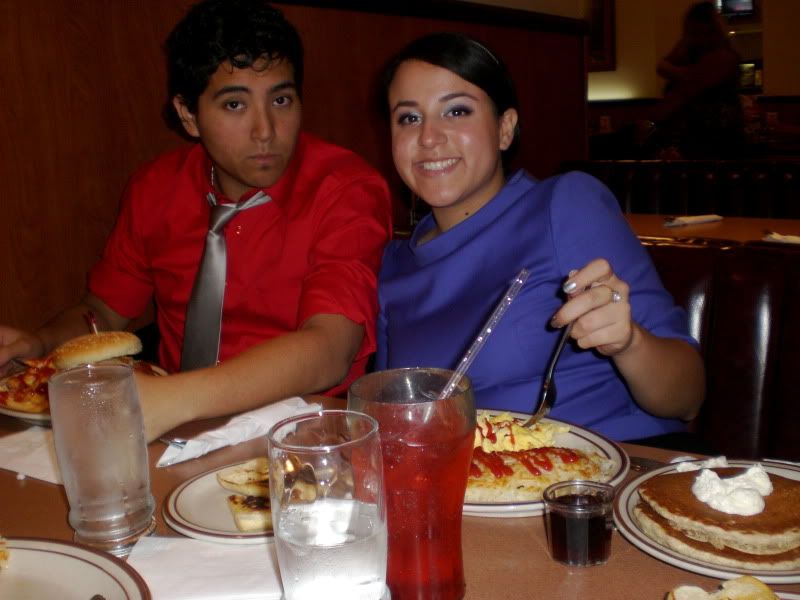 After all the magic ended at around 4am.. we crashed at a friend's house rather than risking driving an hour home in the foggy drunk driver prone hwy. T'was a truly lovely short and sweet Christmas. Though I do miss these kinds of Christmases...