This weekend my parents and I went off to a church retreat. I've been following many fashion blogs and recently focusing on the vintage inspired ones. I love the simple but fancy style that women used to have. I like to think I'm pretty old fashioned by what I believe in and like.
Anyway I was trying to put together my outfits to bring to the retreat & decided to put my hair in rollers for the first time since I took them and experimented with them from my Grandma's room when I was like 5. Here's what happened..
I didn't blow dry it so when I got to the retreat that night I quickly took them out before walking in the hotel but me plus wet hair means a disastrous puff ball and frizz is to come.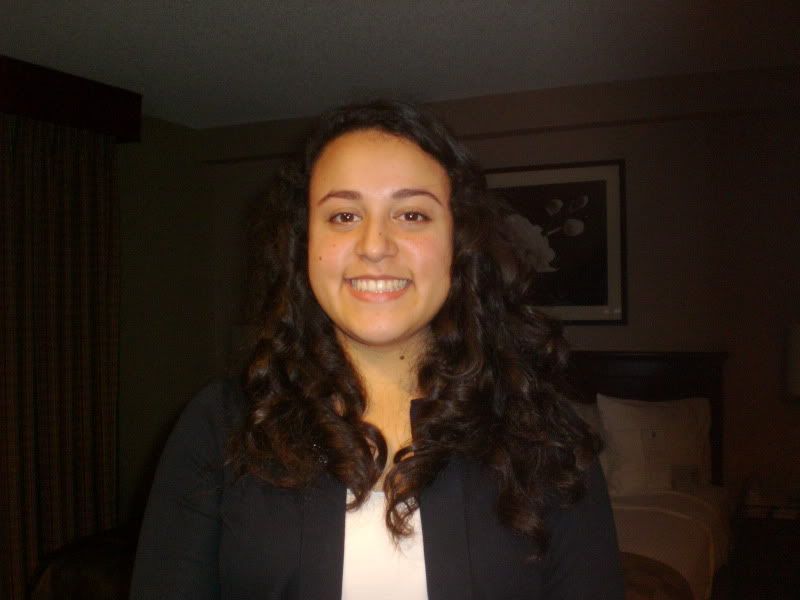 It was curly in place for like 2 minutes then it went back to its natural state and dried. Ergh!!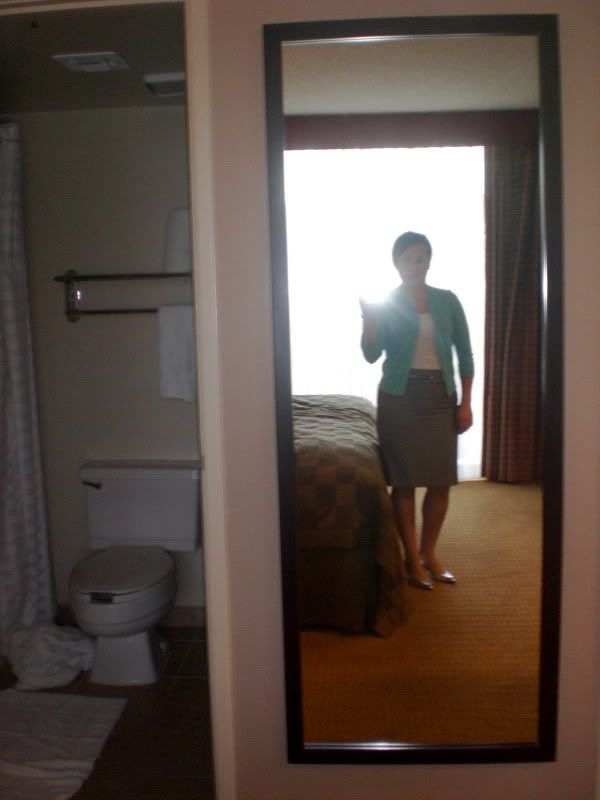 The next morning I decided to quit the hair and just put it in a bun trying to hide the mess. So I went on to brekkie and enjoyed it so dearly.
I was glad to spend the weekend at the retreat with my bestie Mayra. We never see eachother anymore..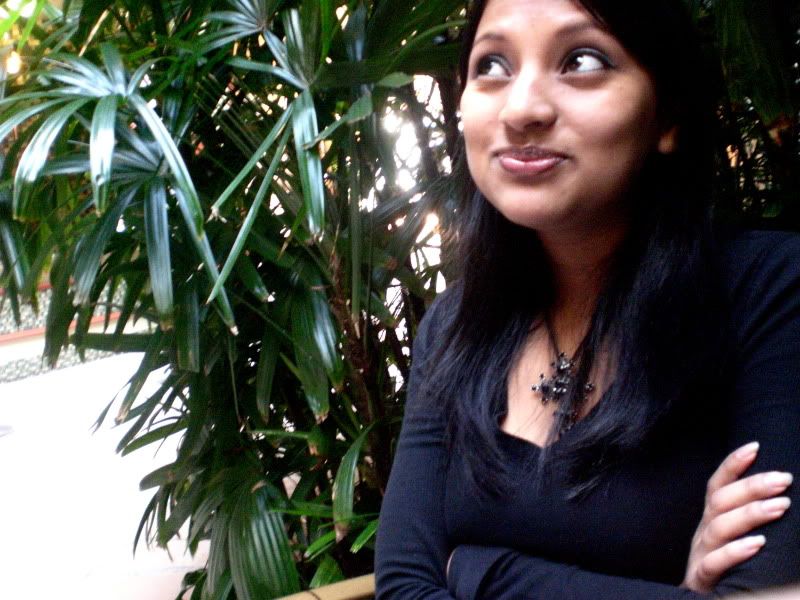 She didn't mind my hair messy or in a bun but later the bun decided to hate me too. I really liked my outfit. Skirt was my grandmother's, fave silver pumps thrifted, silver/grey metallic belt from Target, white tank from A&F, turquoise Jackie cardigan from J. Crew. I'm beginning to feel my age now so I've decided to try and look it older of being mistaked for a 15/16 year old. Srsly!?
Anyway.. later in the retreat we had mass so I had to change and I tried to style my hair in five minutes. I also put on some lipstick which I never wear!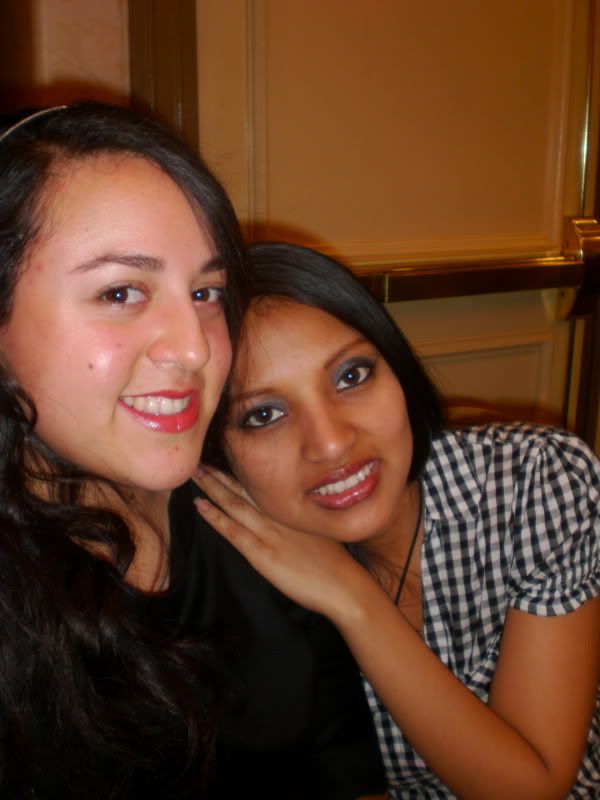 I like that it's red but not super deep red. I haven't found a good deep red that looks good yet.
My lips are trying to match my mom's blazer.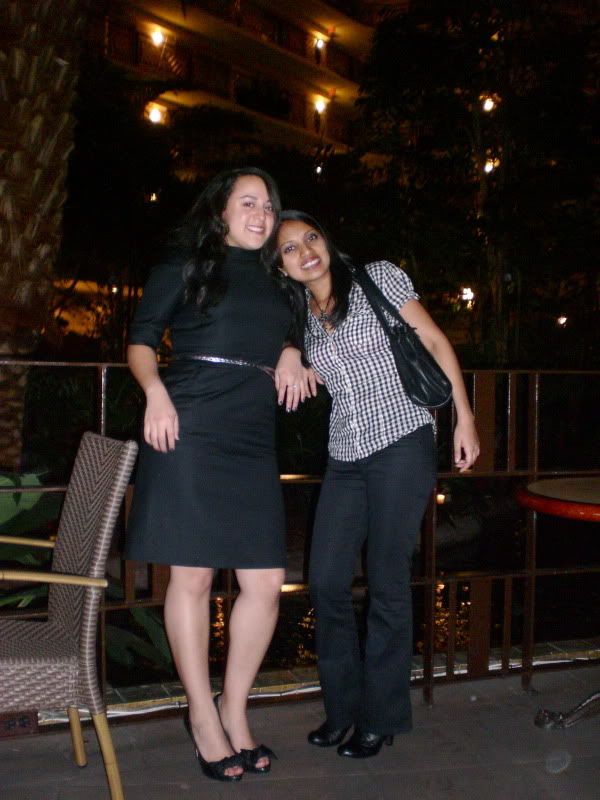 Here's my 2nd outfit. J. Crew dress, Target belt, Joey shoes from Ross. See the hair is still volumed up and sort of curled? the back of my head is horrendous.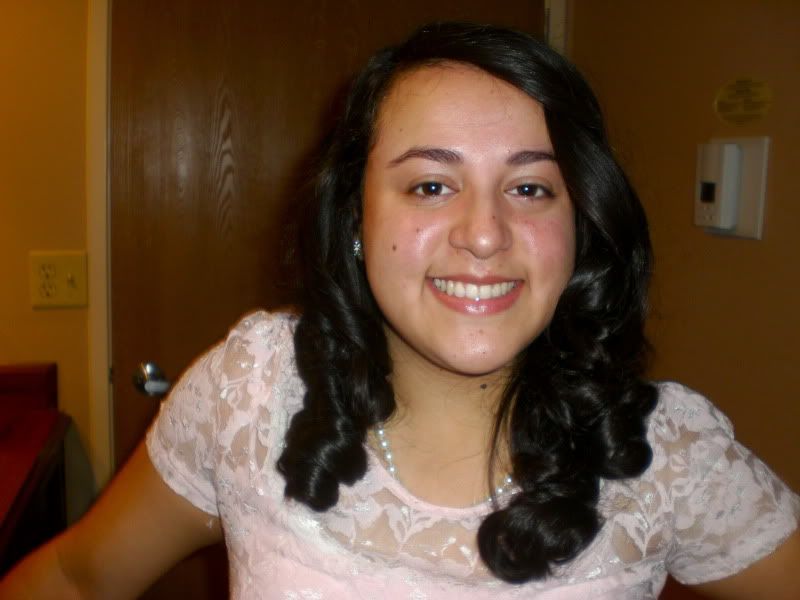 Anyway that night I gave the rollers another chance. I smoothed my frizzies with my straightener and while the hair was still hot I quickly rolled them. I slept in them and in the AM my hair looked like this.
I quickly began to fall out though because I didn't bring any hairspray and anti-frizz didn't hold up. So as the day progressed these pretty curls died. After the retreat we went back to San Fran to meet up with my older brother whom we hadn't seen since 2006 and was in town on a business trip. So we went out for a quick dinner at Boudin in Fisherman's Wharf.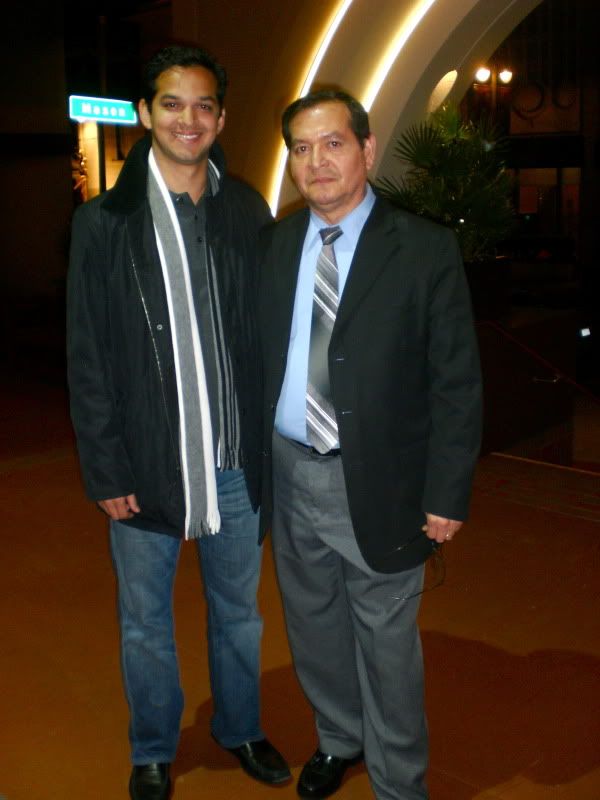 His name is Javier and he lives in El Salvador. See I have three brothers. One you always see and two who live in El Salvador. I haven't met the oldest yet, William though I hope to see him one day very soon. Javier I hadn't met until I went the one and only time to El Salvador when I was 8. He came back to the US with me and lived with us here for a month. Then in 2005 he came to live with us again for about a year.
Here's my family with our friend Reynaldo who's a Priest.. and we always forget is a Priest haha He's pretty cool. Oh and some hotel guy took our pic and made us laugh when he said "Pizza."
Hopefully with his cool travel filled job we'll have more opportunities like this to see eachother.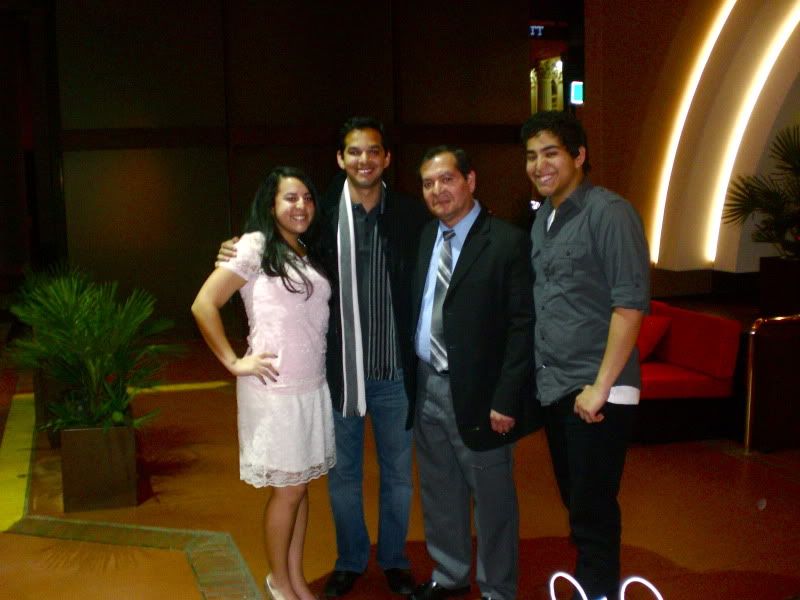 Oh and this was my 3rd outfit: lace skirt from Target, pink Lace top from Charlotte Russe & my thrifted silver pumps. Note the uncurled hair! Noo! Oh well at least it wasn't frizzified.