Easter is an exciting time. My family doesn't care about the fluffy stuff associated with Easter such as egg hunts, bunnies and sugar loaded candies. Those are all a thing of the past. Of course those were supre awesome back when I was like under ten years old. Though I must say, I bought a box of Peeps pink marshmallows as soon as they hit stores in like February, but I only managed to eat one before my brother had finished the entire box and his own blue box.
Anyway, Easter for me is what most people have forgotten about. The ressurection of Jesus Christ. So Holy Week is spent at many church activities all leading to the main event. On Saturday night before Easter Sunday, we have an Easter vigil. Every year we make the vigil all night from around 11pm or midnight until about 7am on Easter Sunday. It is a very exciting celebration.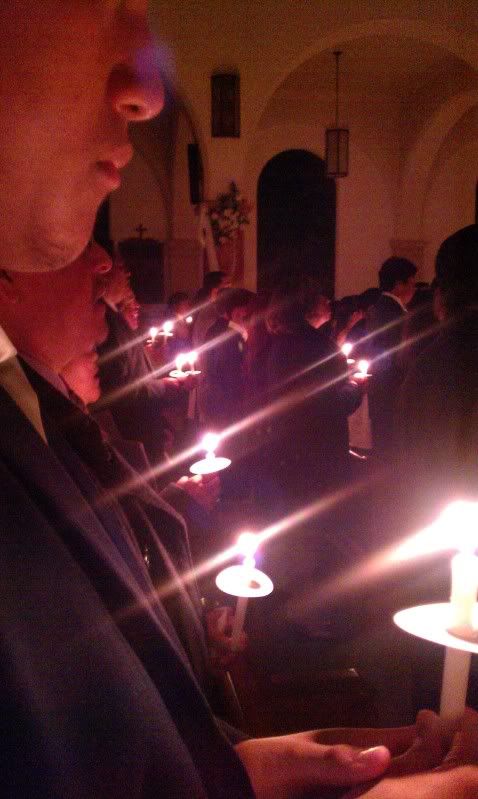 My favorite part is the very beginning where the vigil starts with the lights out and the blessing of the Paschal Candle. Everyone is given a small candle and the fire is spread throughout the entire church beginning with the main Paschal Candle. It's awesome to see how the light spreads and just the glow of everyones candles is magical.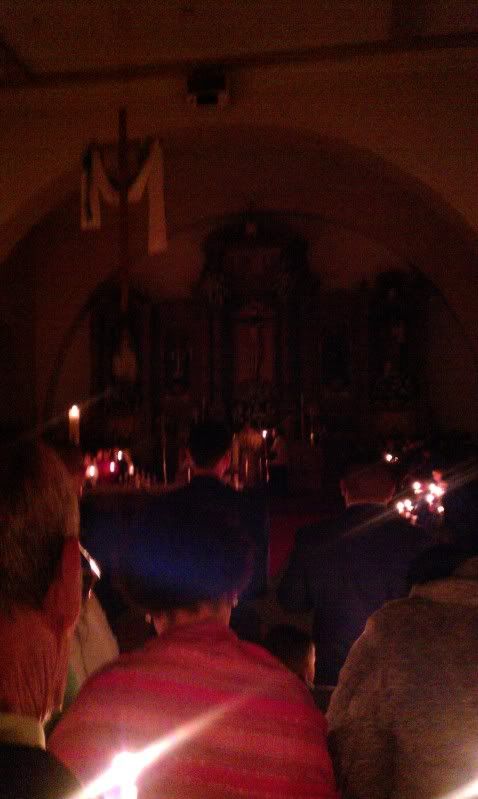 I also like that during the vigil there are usually an average of 5 baptisms. It's exciting to see the many babies, kids and sometimes adults be baptized, also kids make their first communion and sometimes some adults receive their confirmation. I did all those outside of an Easter Vigil but it would have been more special to have received those sacraments during an Easter vigil.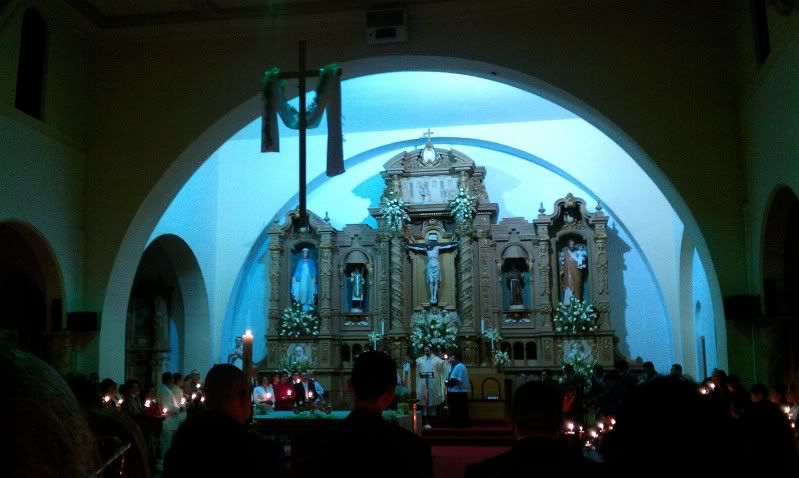 Anyway it was a long night but for me it sure didn't feel that way. I didn't even come close to falling asleep nor did I feel hungry. I was happy and attentive thoughout the night. My brother is usually the one falling asleep everywhere: in the car, in church, in the shower, on buses, etc. So I had joked earlier Saturday night that he should take one of those 5 hour energy bottles, and funny enough, at the first head nod he gave during the vigil, my mom pulled out of her pocket none other than a bottle of 5 hour energy! My brother only drank some of it and luckily it was enough to keep him from falling asleep.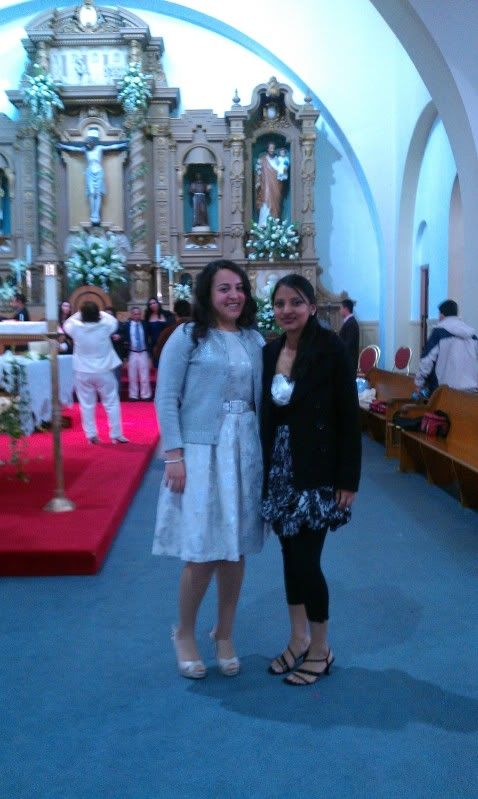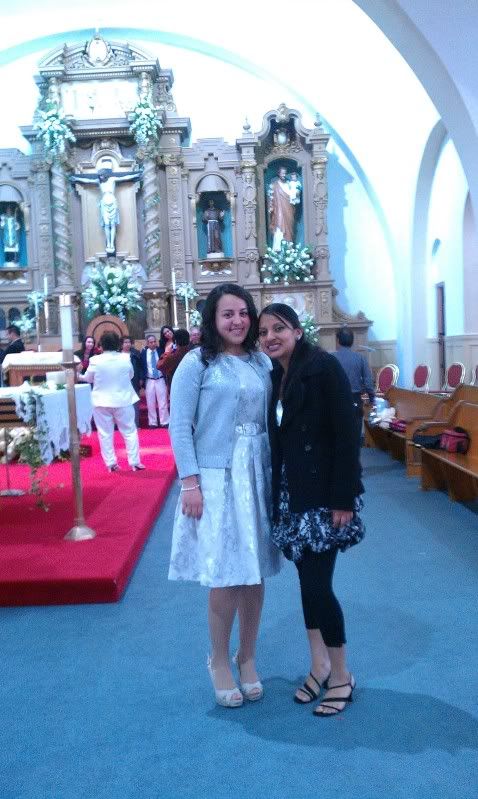 Once the vigil ended around 7am, everyone was filled with joy and ready to head out for an early morning 'dinner'. Mayra and I took a picture together as we have celebrated Easter Vigils together for the past eight years. This time she was lucky that her boyfriend was able to experience the vigil as well.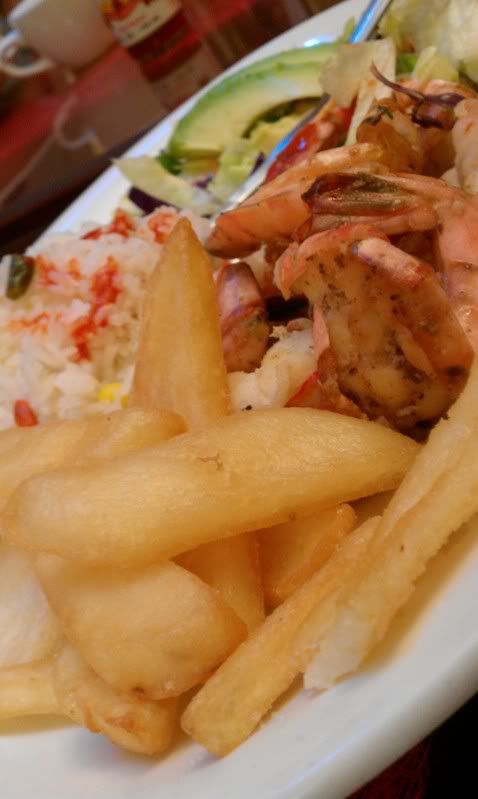 After church we went to a nearby restaurant with other church members. I had a plate with grilled shrimp, fries, salad and rice. I don't know if I've mentioned here before, but I have given up rice from my diet and replaced it with the ever so amazing quinoa, but that morning was an exception. Besides I was finally hungry and the restaurant probably hadn't heard of quinoa.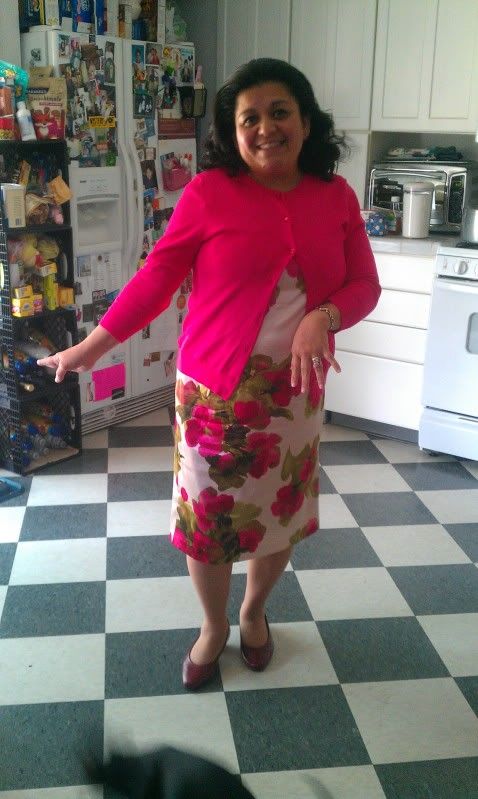 Well finally after a long night of celebration and an early dinner, my family made the road trip back home and could not wait until we hit the beds for our annual post-pascual sleep. My family fell asleep in the car but I was the lucky driver listening to the choir of snores along the way. Once we got home I was able to snap a picture of my happy mama before she went to bed and self timed a picture of my self in my backyard.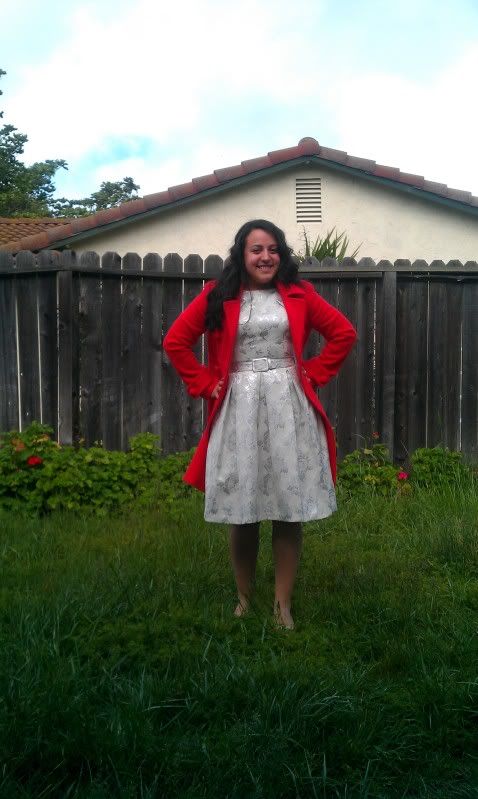 That's my tradition of Pascua. How did you spend your Easter?